---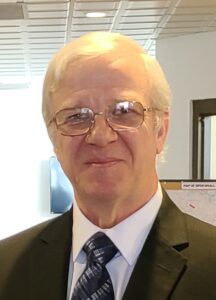 RA Publications is owned and operated by Reid Ashbaucher. Reid was born in the United States and holds a B.A. degree in Comprehensive Bible, an M.A. degree in Christian Theology, and has completed some postgraduate work towards a Ph.D. in Religious Studies.
Business ownership is nothing new to Reid. Completing military service, and having worked in the Electronic Communications field for over 35 years, computers, computer programs, and Internet usage has become second nature. This background, added to writing, self-publishing, and promoting his own works since 2010, has created for Reid a desire to help others find their way to the author's marketplace of ideas.
RA Publications is set-up with the Ingram Group for printing and distribution—worldwide, and is a member of the "Christian Indie Publishing Association (CIPA)," who provides access to promotional tools and venues for our authors. Our Company motto is, keep the process simple.
So, as you look for ways to get your ideas out to the open market, we want you to know we can help you get there. Contact us and allow us to keep the process simple for you.