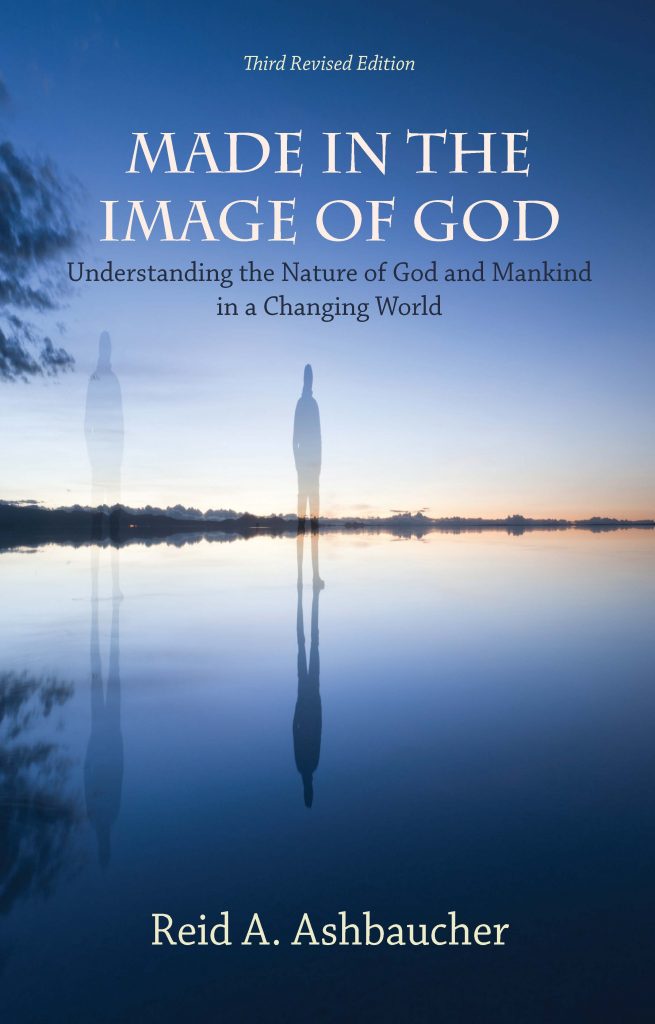 Editions:
Paperback

-

Third Revised Edition

:

$ 12.99

ISBN:

9781733139960

Size:

6.00

x

9.00

in

Pages:

236
Hardcover

-

Third Revised Edition

:

$ 27.95

ISBN:

9781733139984

Size:

6.00

x

9.00

in

Pages:

236
Book Nook

-

Third Revised Edition

:

$ 8.99
ePub

-

Third Revised Edition

:

$ 8.99
Kindle

-

Third Revised

:

$ 8.99
Made in the Image of God is a book that provides key concepts for understanding the nature and personhood of God and mankind, while providing deeper insights into how we as human beings relate to God physically, emotionally and spiritually in a metaphysical way, both now and in the future.
Within this study, there are discussions on such topics as The Nature of God, The Nature of Mankind, The Trinity, and Jesus Christ as God and Man, while providing concepts that will help open the door to understanding God's revelation concerning himself, as revealed through the Scriptures. One reader commented: "After fifty years of being a Christian and doing lots of Bible study, this book gave me the clearest understanding of the Trinity and their interaction with me."
 Made in the Image of God is good resource material for supplementing studies in: Bible, Theology, Apologetics, Anthropology, Metaphysics or Philosophy of Religion.
---
AUTHOR'S BIO
Reid Ashbaucher was born in the United States and holds a B.A. degree in Comprehensive Bible from Cedarville University, Cedarville, Ohio, an M.A. degree in Christian Theology from Trinity Theological Seminary, Newburgh, Indiana, and has completed some postgraduate work towards a Ph.D. in Religious Studies, endorsed by Canterbury Christ Church University, England.
Reid has been a believer in Jesus Christ for over 55 years. While experiencing life through secular fields of military service, business ownership, and radio broadcast engineering; Reid has served in local churches as deacon, teacher and pulpit supply.
Throughout his life, Reid has sought to promote the Word of God as the source of true reality. This reality is reflected in Jesus Christ as He states: "Therefore everyone who hears these words of Mine, and acts upon them, may be compared to a wise man, who built his house upon the rock" (Matthew 7:24; NASB).